Vocabulary
Abstract
This vocabulary is inspired by "A Short List of Gilbert Simondon's Vocabulary" on the blog Fractalontology, but for the most part based on the article and interviews in this issue of Sensorium Journal. For more concepts, see:
Fractalontology.wordpress.com.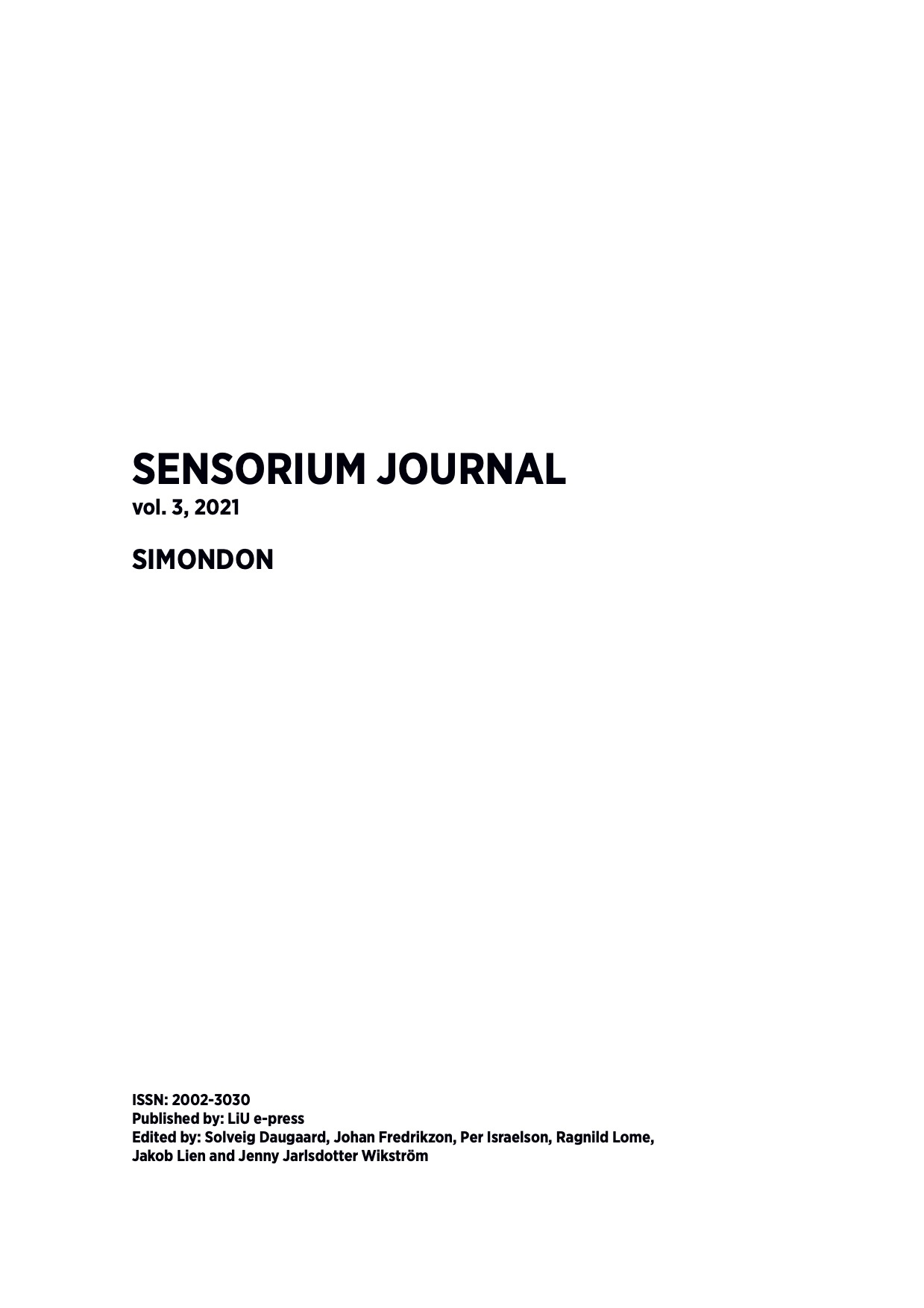 Downloads
License
Copyright (c) 2021 Sensorium Editors
This work is licensed under a Creative Commons Attribution 4.0 International License.